Solutions for Plumbing, Drainage & HVAC
Trust the experts with more than many years experience. Papa Enterprises Plumbing, Heating & Air Conditioning has been in business since many years, providing all services related to commercial plumbing, heating, drain and sewer, and air conditioning. Our technicians are experts and use the best equipment for the best results.
24-hour emergency service / 7 days of the week
Licensed and bonded
Clean and professional
Our services are designed to reduce costs and save you time. By doing the proper maintenance in your facilities you also get reliable equipment, efficient systems and more comfortable buildings and amenities.
We serve over 1000 commercial buildings, from small condos to large-scale municipal contracts, from restaurants to factories.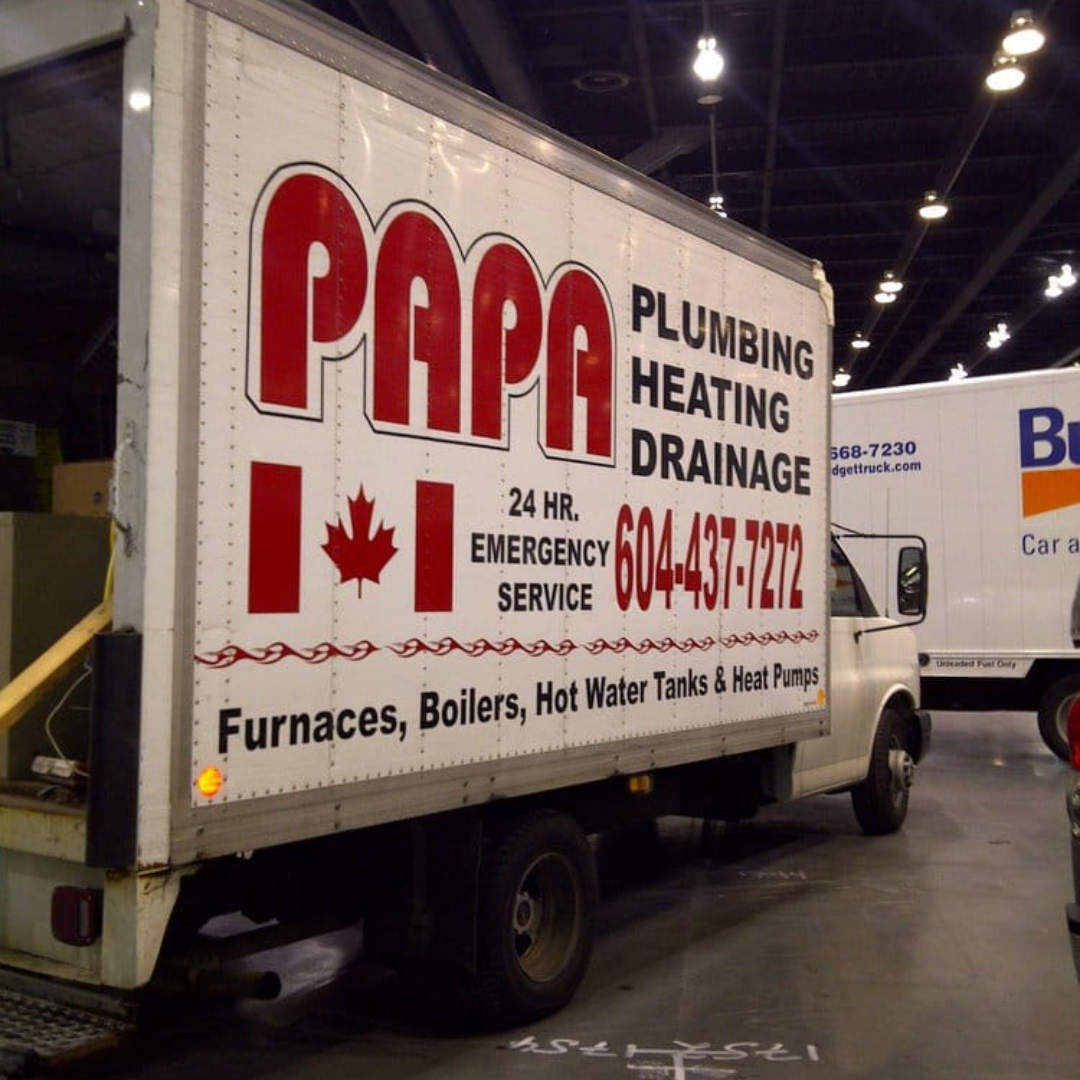 Papa Enterprises is one of the best when it comes to maintenance and repairs. We also pride ourselves in giving tailored and attentive service to all our building service clients. Our dedicated team of commercial service agents will help you organize maintenance visits, order parts, and coordinate your repairs. Get us on your team today!
Commercial Buildings
Keeping business moving with plumbing and HVAC services.
Institutional Buildings
Municipalities in Greater Vancouver rely on us to service hospitals and schools.
Multi Unit Residential
Plumbing and HVAC services that work for residents, stratas, and managers.
Preventative Maintenance
Parts cleaning or replacement
Mechanical adjustments
Lubrication
System checks
We will also provide a comprehensive report that outlines the work performed as well as any suggestions on how to save money and extend the lifespan of your plumbing, drainage or HVAC system.
Benefits
Smart, healthy and clear budgeting
Open Communication
Priority emergency service
Energy audits, measurements and cost savings proposals
Video Camera Inspections
An efficient and accurate method of diagnosing leaks and other problems regarding your piping. It involves the use of a flexible fibre-optic cable with a high-resolution, waterproof camera on one end. If there is damage to a pipe, natural wear and tear or a broken seal between pipes, we will see it and let you know.
Heating
We can optimize your commercial heating system and help them operate at maximum efficiency, while minimizing the likelihood of system breakdowns or downtime. Proper maintenance also helps to avoid unnecessary (and costly) repairs and replacements.
We service:
Boilers
Fan coils
Air handling units / radiant heaters
Unit heaters
Heat pump units
Zone valves
Heating system controls and wiring
Make-up air units
Steam boiler systems
Rooftop heaters
Radiant tube heaters
Solar panel systems
Hot water tanks
Drainage
Our commercial drainage services in Vancouver cover businesses of various types, whether you operate an office complex, restaurant or laundry facility. We handle all forms of installations, repairs and maintenance, including larger jobs like trenchless water line or sewer line replacements. We offer:
Same day service for drain cleaning
Drain cleaning
Video camera inspections (shows the exact location of your drainage problem)
Power flushing and Hydro flushing (to keep your drainage lines clean)
At Papa Enterprises Plumbing, Heating & Air Conditioning, we do our part to keep the environment healthy by using drain cleaning products that are eco-friendly and non-corrosive.
Plumbing
We are available 24 hours a day, 7 days a week and we have the resources to diagnose and treat your plumbing issue in the same day. Whether it's a line needed to be replaced, new fixtures installed, storm and sanitary pumping, pipe repairs or backflow testing, we have an exceptional team of technicians to help you and your business. We offer:
Domestic booster pumps
Circulation pumps
Pressure reducing valves (PRVs)
Backflow testing
Piping repairs
Domestic water system balancing
Fixture installations
Frozen pipe service and prevention
Trenchless water mains
Re-piping
Gas
When it comes to gas lines, it's very important to have a certified professionals doing the proper installation, repairs and maintenance. We can service all of your commercial gas burners, process equipment, including commercial boilers, furnaces and heat pumps, and do so with the highest quality in the region. We offer:
Gas mains
Gas boilers
Gas distribution lines
Gas lines
Gas meters
Gas regulators
Gas leak investigation and repair
HVAC units
Air Conditioning & Ventilation
Whether you run an office building, warehouse or retail shop, we have the solution for you. Our technicians are trained specifically to work with commercial air conditioning and ventilation units, and are well-equipped to handle any system. We offer:
Make-up air systems (MUA)
Cooling towers
Chiller units
Ductless split air conditioning units
Condensing units
Exhaust fan (testing and maintenance)
Fan coil units
Industrial process chillers
Carbon monoxide and lower explosive limit sensor testing