Shower/Bathtub Installation & Repair Services Surrey
Are you dreaming of a luxurious bathroom with stunning fixtures and a rejuvenating shower or bathtub experience? Look no further than Papa Enterprises for top-notch shower and bathtub installation and repair services in Surrey, BC. Our certified plumbers are ready to transform your bathroom into a haven of comfort and style, ensuring you enjoy every moment spent there.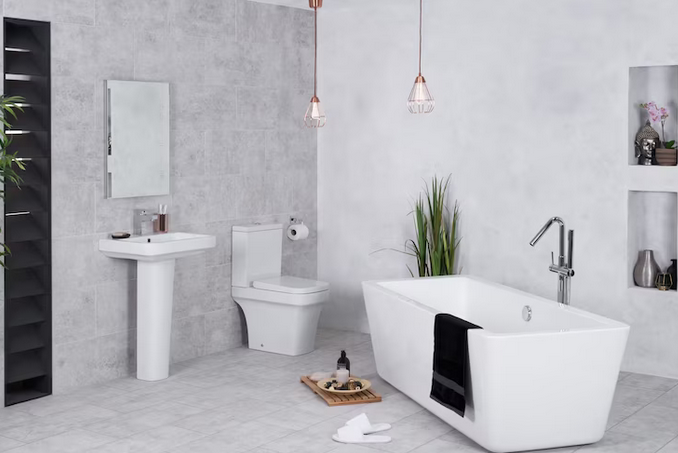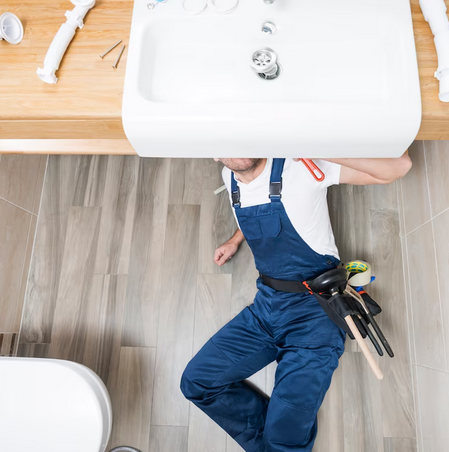 Revitalize Your Bathroom with Professional Repairs
If your showers are lackluster or your bathtub needs repair, it's time to entrust the task to our skilled professionals. We understand the importance of having a functional and enjoyable bathroom space, and our certified plumbers are here to provide efficient and reliable repair services. From fixing shower faucets and diverters to repairing and replacing bathtubs, our team will work quickly to resolve any issues. We pride ourselves on delivering exceptional service, whether it's for residential or commercial properties. No matter the job size, you can rely on Papa Enterprises for all your plumbing needs.
Expert Installation for a Refreshing Experience
Looking to upgrade your bathroom with a new shower or bathtub? Our team is experienced in both residential and commercial installations. We take pride in our efficient and friendly service, ensuring your new fixtures are perfectly installed. Whether you envision a modern shower with sleek designs or a luxurious bathtub for relaxation, our certified plumbers will bring your vision to life. Trust Papa Enterprises to handle your installation needs with expertise and professionalism.
Prevent Costly Repairs, Trust Papa Enterprises
Don't wait until your plumbing issues escalate into costly repairs. By choosing Papa Enterprises, you can be confident that we'll do the job right the first time. Our commitment to excellence and attention to detail ensure that your shower and bathtub repairs or installations are completed with the highest precision and quality. Save time, money, and frustration by relying on our expert plumbers for all your plumbing needs in Vancouver and the Lower Mainland.
Your Trusted Source for Leak Investigations and Inspections
At Papa Enterprises, we go beyond repairs and installations. We work closely with insurance and restoration companies, providing professional leak investigations and plumbing inspections. If you suspect a leak or require a thorough assessment of your plumbing system, rely on our trusted expertise. We have the knowledge and resources to identify and address any plumbing issues, ensuring the long-term integrity of your property.
Contact Papa Enterprises Today
If you have any questions about our plumbing repair services or would like to schedule an appointment, don't hesitate to contact Papa Enterprises. Our friendly and knowledgeable team is here to assist you and provide the plumbing solutions you need. Experience the difference of working with a trusted plumbing company in Surrey. Call us today!
FAQs (Frequently Asked Questions)
1. Are your plumbers certified and experienced?
Yes, at Papa Enterprises, our plumbers are highly qualified, certified, and experienced in handling various plumbing projects. You can trust their expertise to deliver exceptional results.
2. Do you offer a warranty for your shower and bathtub installations?
Absolutely! We stand behind the quality of our work and offer warranties for our shower and bathtub installations. Please inquire about the specific warranty details when scheduling your service.
3. What areas do you serve in Surrey, BC?
We proudly serve the entire Surrey, BC area, including its neighborhoods and surrounding communities. You can count on Papa Enterprises for reliable plumbing services wherever you're located in Surrey.
4. Can you handle both residential and commercial plumbing projects?
We have the expertise and resources to handle residential and commercial plumbing projects. Whether it's a home renovation or a commercial property upgrade, our team is ready to assist you.
5. How quickly can you respond to a plumbing emergency?
With our dedicated 24/7 emergency response team and fleet of vehicles, we strive to provide prompt assistance for plumbing emergencies. Rest assured; we'll be there for you when you need us most.
24/7 Emergency Response for Plumbing Emergencies
Plumbing emergencies can strike at any time, leaving you in a state of panic. Rest assured, Papa Enterprises has you covered with our 24-hour emergency response team. With 10 vehicles dedicated to after-hours services, we are always prepared to handle your residential or commercial plumbing emergencies. Our team of senior technicians, with over 35 years of experience in the industry, guarantees that you'll receive prompt and reliable assistance whenever you need it. Trust us to be there for you when you need us the most.